7MM OEM QUALITY LEADS NOW AVAILABLE
Select '7mm OEM Quality' option when you have located your lead set
Formula Power® Vehicle Enhancement Products
Welcome to Formula Power!
Since 1988, we have specialised in manufacturing a range of products that enhance the efficiency and performance of vehicles around the world.
Our products include
High Performance Ignition Leads
Formula Power® 10mm HIGH ENERGY performance HT leads offer outstanding performance resulting in a stronger spark compared to standard OEM lead sets.  Our FORMULA POWER, High Performance 10mm HT leads are manufactured to professional race quality, using the best quality core available and are custom made to measure for each type of vehicle. There is no need for further length adjustments.  Leads are available in three colours, Blue, Red or Black.
All our leads are made in England and manufactured to BS EN ISO 3808 Standard.
To find the right set for your vehicle, please check the list of our extensive range of high performance ignition leads.  If you cannot locate desired model or you have requirement for a custom engine vehicle, please contact us via email or telephone and we shall be very glad to assist. Remember, bespoke sets are our speciality!
You can now buy, 10mm spacers/seperators, which will help to keep your engine bay neat and tidy, plus our 7.5 ins plug and cable protectors, for very hot engines
Fuel Catalysts
Our Formula Premium Fuel Catalyst units, which we have been manufacturing since 1988, react with petrol, diesel, oil or bio fuels, to improve the quality of the fuel. By doing this, fuel is burnt more efficiently and less of it is wasted. Burning fuel in such a manner saves money and keeps your vehicle's engine in Top Condition. For full information, please visit our fuel catalysts section.
Formula Premium Catalysts are available both in 'tank' and in 'in-line' formats.  As the name suggests 'tank' units are placed inside the fuel tank, whilst the 'in-line' units are inserted into the fuel line, enabling the fuel to flow through the unit before reaching the engine. 
The units are available in a range of sizes to suit engines between 50cc and 8000cc. For larger applications please contact us by email or telephone.
Customer Satisfaction
Our aim is 100% satisfaction and our extensive list of regular customers, built over number of years, is there to support it. When used with LPG/GPL, our 10mm High Performance Leads achievea  minimum of 10% fuel savings, compared to standard leads. We are prepared to back this statement with money back guarantee within 90 days (of purchase), not affecting your standard warranty on the product.
For further information regarding prices/specifications, please contact us using the details below. 
If you are enquiring about products for a specific vehicle please state the following details:
• Vehicle make
• Model
• Engine capacity in cc
• Year of manufacture
• (If possible) chassis/engine number
All sets come with fitting and care instructions.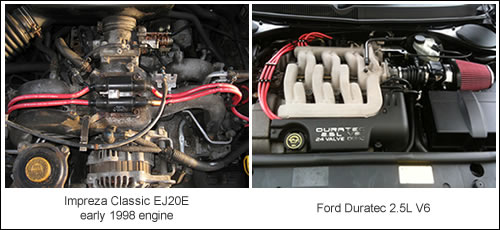 - +44 (0)208 8969172

- enquiries@formulapower.com